King Jay: Shopify Case Study
Who is King Jay?
King Jay is an apparel brand brought into fruition as Children's Wish Foundation of Canada's 25,000th wish granted. A former athlete, 18-year-old Jayden faced his toughest opponent yet, Stage 4 Rhabdomyosarcoma. Though he sadly lost his battle with cancer, his memory lives on and so does the wish he made.
All proceeds from #kingjayapparel go toward granting the next 25,000.
What did Electric Eye do?
Electric Eye was brought on to assist Mosaic and Avid Apparel in developing a custom Shopify theme using liquid code. The timeline was tight in order to capitalize on fourth quarter sales and gain marketing momentum for a successful campaign.
It was important to capture the design details that inspired Jayden and give a presentation that paid a worthy tribute to the young hero. Also, in order to cater to the French-Canadian audience that Children's Wish Canada caputred, we created a clone of the English site that had careful translation to French.
Electric Eye was glad to provide support for a great cause, and much thought was put into maximizing donations to help fund the next 25,000 wishes.
"I've had the pleasure of working with Electric Eye on several projects. Our most recent project, building a storefront for a charitable partner, was seamless. Shawn and Chase provide diverse knowledge of design, marketing, development, and user experience. Electric Eye has become an integral part of our e-commerce strategy and we look forward to a strong partnership for years to come."
Jesse Guth



King Jay / Avid Apparel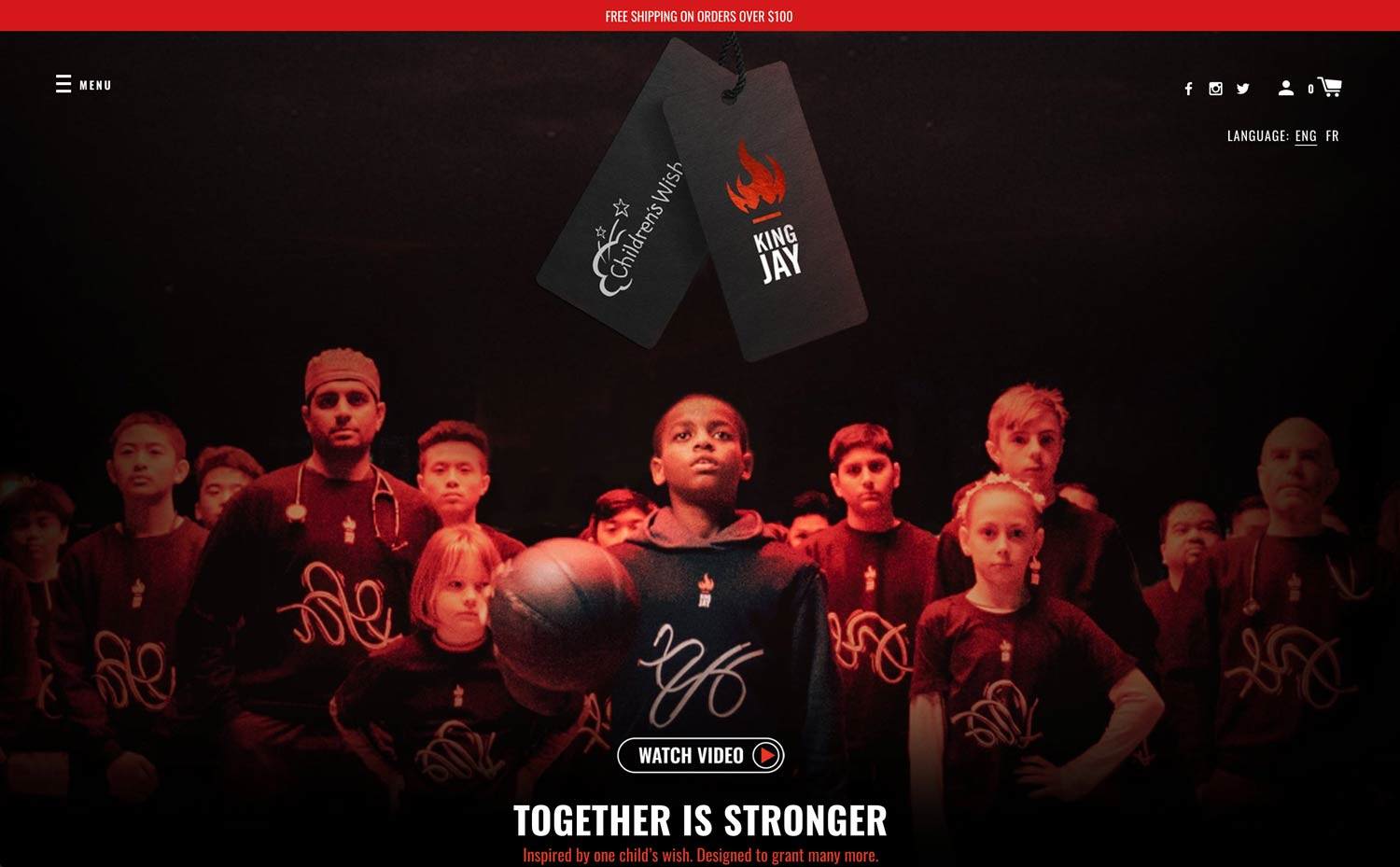 ---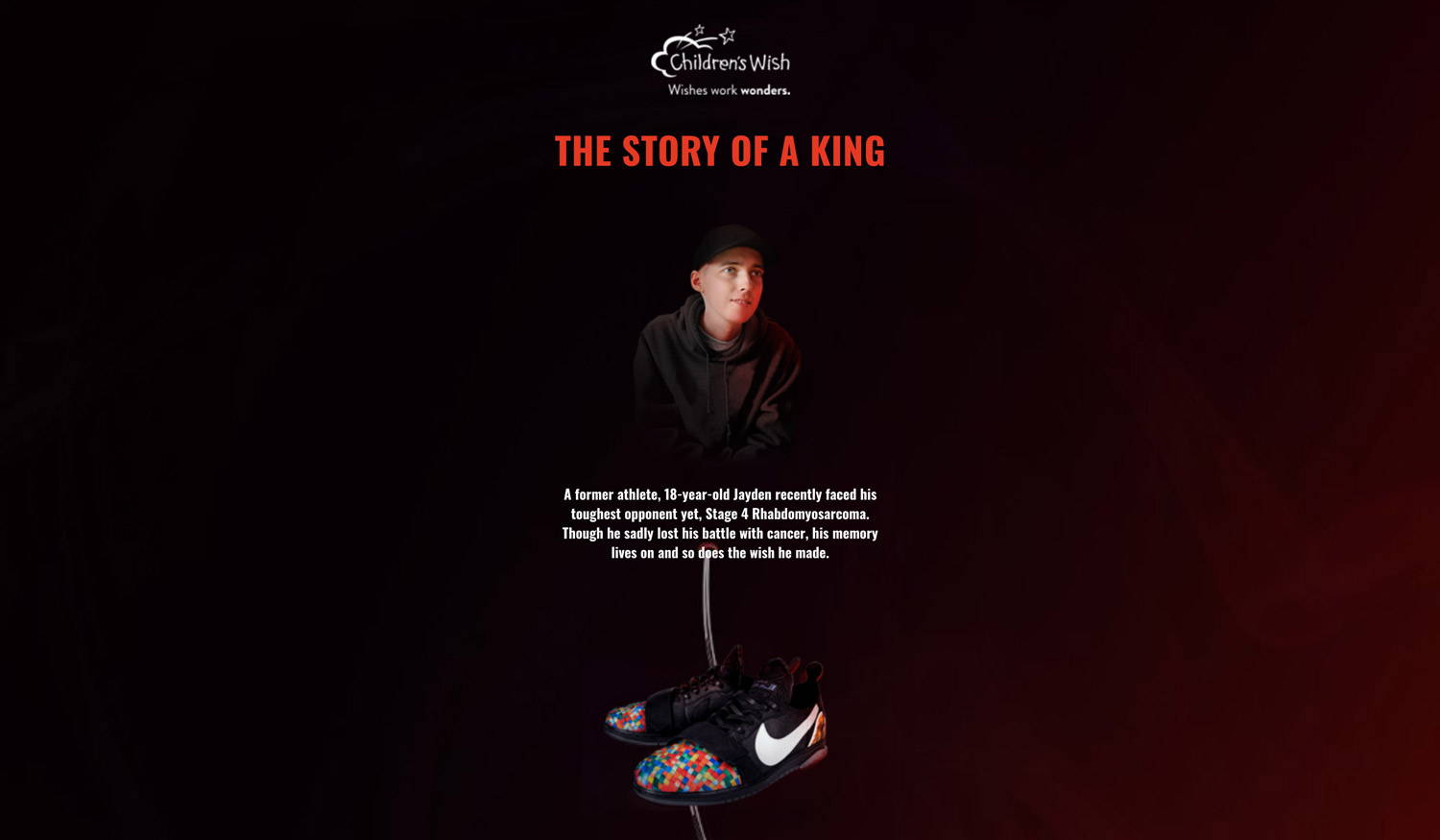 ---
Contact the Shopify Experts at Electric Eye today to start your project: