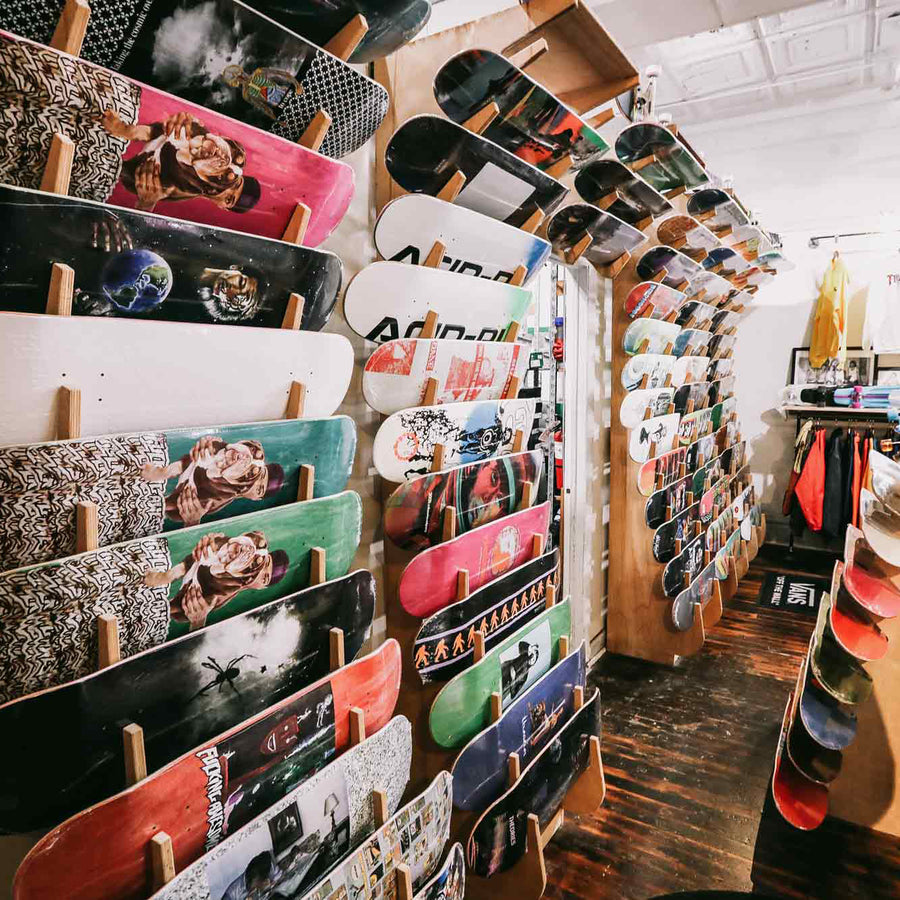 Summary
Embassy Boardshop was founded in 2006 with the mission of keeping the doors open and supporting the skate community of Columbus, Ohio. They sell and support limited and smaller skate brands, as well as finding the best products from the best brands in skating. Embassy also operates a brick and mortar storefront that serves as a gathering spot for the local skateboarding community and its unique culture.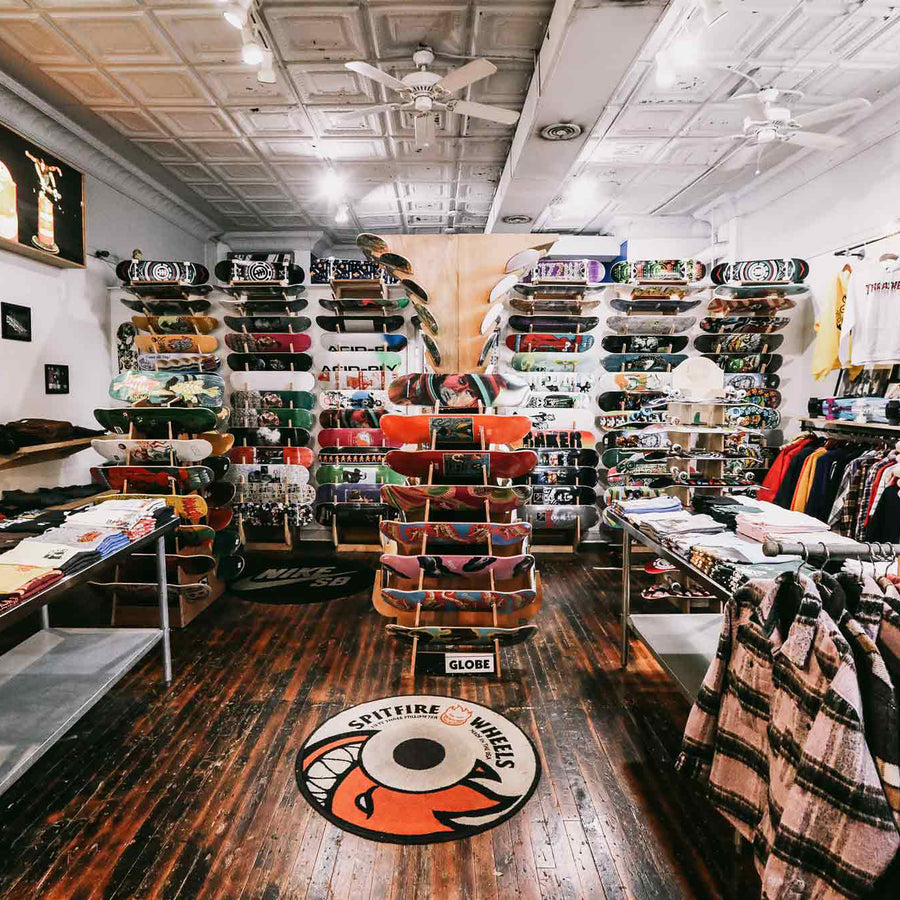 The Problem
Like many early adopters of ecommerce, Embassy was utilizing an outdated platform and lacked the capacity and knowledge to upgrade. The UX design of their old website was cumbersome for customers to navigate and the design didn't match the store's aesthetic. There has been a rise in great looking, direct to consumer skate sites and it was difficult for Embassy to compete with the expected online shopping experience. In addition to the online store issues, the point of sale system was also tied into the old platform, making it difficult to migrate over to a more robust system. The previous platform prevented the brand from implementing design updates that would impact performance of the site, and overall prevented growth for the long standing health of the business.
The Solution
In an effort to modernize the business operations for Embassy, Electric Eye helped migrate the entire site and POS system to Shopify. Once the data was carefully optimized and brought into Shopify, we designed a slick, speedy new Shopify theme and reset the brand guidelines. Additionally, a robust Automated Email Marketing strategy was employed with Klaviyo to cultivate a richer customer experience beyond the website. Once established on Shopify, it became far easier for owner and staff to make quick updates to the website and backend. In-store operations were also streamlined and inventories seamlessly synced. Overall, Embassy was able to harness modern technologies to simplify their business and focus on what they know best, skateboarding.